As a startup entrepreneur, there is a probability that your initial startup will not succeed. Data even shows that 90 per cent of startups fail within the first ten years. More reason for you, as an entrepreneur, to learn from your mistakes and become familiar with common mistakes. You may quickly and affordably launch your business with Bolder Launch. This article provides tips on how to successfully launch your business in the Netherlands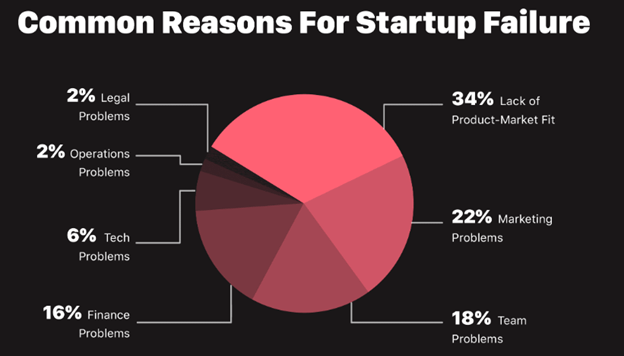 Tip #1 The cheapest way to start a business in The Netherlands
Staying as lean as you can is a frequent startup strategy. Therefore, as a startup, your initial strategy would presumably be to look at the quickest and cheapest option to establish a company in The Netherlands. However, setting up a company at a low fee might come at a high price.
The easiest way to establish a company in The Netherlands as a startup is to establish a 'branch' (liaison office) of an existing overseas company or to establish a sole proprietorship. There is no notary involved in either scenario and the formation fees are close to zero (excluding professional guidance).
As soon as you hit your first milestone, we do advise speaking with a legal expert about your goals for the upcoming 12 to 24 months in order to avoid any costly and/or unneeded business restructuring.
Tip #2 Start doing business without any local company registration
If you do not intend to relocate to the Netherlands and do not currently conduct any business in the country, you can still launch your business by setting up a Dutch "virtual office."
A Dutch virtual office would include a local phone number, mailing address and possibly even a phone answering service. Before investing in a full-fledged office, you could use a virtual office to explore the market and test your marketing strategy or product-market fit.
Tip #3 Prepare to involve investors and new shareholders
Growing a business is challenging. And trying to grow it by yourself is even more challenging. At some time, it's likely that your business may draw investors or shareholders, which will aid in your expansion. You can be assured that your corporate structure will need to change if you choose to launch your company as a sole proprietorship while you are planning to attract investors. Because a sole proprietorship does not have any shares that can be divided, an investor would not be able to acquire any equity in a sole proprietorship. It's not considered a 'company limited by shares.'
Even if you establish a "company limited by shares," it's likely that once you get investors on board, you will need to negotiate the details of your shareholders agreements or articles of association. With the aid of a Dutch notary public, you can therefore start to plan for the additional costs of putting these changes into effect.
Tip #4 Limit your (personal) liabilities
Always keep your liabilities to a minimum, especially if you are forming a business in a new market where you are unfamiliar with the tax and regulatory requirements. The cost of opening a branch in The Netherlands can be low, but before doing so, you should make sure you fully understand the risks and obligations involved so you can minimize them.
Tip #5 Apply for a Dutch Start-Up Visa
If you are a non-EU citizen who wants to launch a business in the Netherlands, the Startup Visa might be the best option for you.
With the Startup Visa, creative business owners can quickly obtain a resident permit in The Netherlands to expand their operations. You can read more about the Startup visa in our Business Toolkit.
Tip #6 Get a tax calculation and filing requirements timeline
Once you have decided to establish a company in the Netherlands, we recommend that you create a detailed timeline of your company's administrative requirements as well as the expected taxes that you will be required to pay. Although you may not yet have a solid idea of the amount of revenue or profit you might make, you can still think about any salary taxes, VAT and the proper reporting dates (to avoid penalties).
Tip #7 Find a professional partner to keep your company in 'orbit'
You must ensure that your firm conforms with Dutch Company legislation in addition to the tax filing requirements. Once your financial statements have been authorised at an annual shareholders meeting, it is crucial that you file them with the Chamber of Commerce.
If you use the services of a Business Center, make sure that they have a manned reception during working hours and that they can contact you within a reasonable time. Even if you live in another country.
Bolder Launch can appoint a dedicated Corporate Mentor to ensure that your company fully complies with all Dutch laws and standards.
Tip #8 Validate your Product-Market fit (for the Dutch market)
It would be helpful to have a firm grasp of your product-market fit before starting your business in The Netherlands. This product-market fit should be validated wherever possible. For example, through client pilots or even marketing campaigns (if your company's success is dependent on massive scale). The Netherlands is an excellent location for many different types of businesses — especially if you intend to expand to the rest of Europe. Disney, for example, chose to launch its streaming services in the Netherlands first due to the country's excellent connectivity and openness to new ideas and services. Our Startup mentors can help you assess your product's market fit and, if necessary, draft a business plan.
Tip #9 Prepare a marketing strategy
Obtaining new clients is a critical step in the success of your company. To get a realistic picture of your company's potential, create a marketing plan, which includes a timeline for how much you expect to invest in marketing, how much you expect to spend and how quickly you expect to see a return. A successful marketing campaign may require patience, but because the online landscape is changing rapidly and has an increasing number of platforms, it is also necessary to be aware of all marketing options prior to executing your strategy.
Tip #10 Get familiar with fundraising
Do you know how to raise funds in the Netherlands for your business? Are you familiar with the various crowdfunding platforms and types of financing available to you?
Apart from becoming familiar with the fundraising ecosystem in The Netherlands, it is also important to understand the 'corporate' consequences and typical corporate fundraising schemes. Will you take out a loan, or would you rather issue shares to avoid paying interest costs? Or both at once by issuing convertible notes? You can get help from Bolder Launch to get your business ready to raise funds in The Netherlands.
How much does it cost to launch a start-up in The Netherlands?
The costs of launching a startup are determined by the specific corporate setup, your (corporate) housing requirements and any mentoring assistance that you require.
With the help of Bolder Launch, a branch registration will cost you 950 EUR, while a flexi-desk in a startup hub will cost you about 150 EUR. If you intend to apply for a startup visa, you should budget EUR 2,000 for the residence application. The monthly administrative costs for a startup typically range between 100 and 125 EUR.
Why is Bolder Launch the best partner for start-ups in The Netherlands?
Bolder Launch has extensive experience with startups and has assisted hundreds of SMEs to expand overseas. Through our partnerships with several Startup Facilitators, we have helped many of their applicants for Startup Visas, and as a partner of the Breda Startup Awards, we help Dutch startups expand internationally.